2008.09.11: September 11, 2008: Headlines: Staff: Obituaries: Photography: Washington Post: Obituary for Peace Corps Staff Member Joan L. Kelly
---
Peace Corps Online: Peace Corps News: Library: Peace Corps: Staff: Peace Corps Staff: Newest Stories: 2008.09.11: September 11, 2008: Headlines: Staff: Obituaries: Photography: Washington Post: Obituary for Peace Corps Staff Member Joan L. Kelly
---
---
Obituary for Peace Corps Staff Member Joan L. Kelly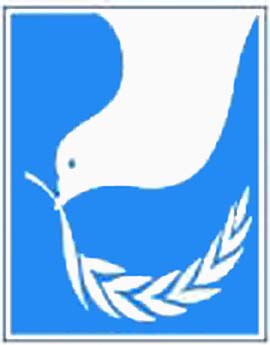 For two years she was head of photography, publications and graphics, traveling the world to photograph volunteers and write stories for their hometown newspapers.

Obituary for Peace Corps Staff Member Joan L. Kelly

Joan L. Kelly; Author Led Peace Corps Department

Thursday, September 11, 2008; Page B06

Joan Larson Kelly, 81, a teacher, photographer and public affairs officer, died of cancer Sept. 9 at Sibley Memorial Hospital. She lived in Washington.

She was a buyer at Macy's, a columnist for a Tokyo newspaper, head of photography for the Peace Corps and an executive at a management consulting firm. She wrote three books and organized the publication of another. Her last position before retiring was with AARP, as manager of business partnerships from 1985 to 1999.

Ms. Kelly was born in Platteville, Wis. She grew up in Toledo and graduated from the University of Toledo. While in college, she worked for Macy's and later became a buyer for the department store.

She taught at American schools in Medellin, Colombia, and Tokyo early in her career. While in Tokyo, she wrote a column about the foreign community for the Mainichi Shinbun newspaper.

Upon returning to the United States in 1964, Ms. Kelly settled in Washington and became director of community relations for Vista, the home-front equivalent of the Peace Corps.

In 1968, she transferred to the Peace Corps. For two years she was head of photography, publications and graphics, traveling the world to photograph volunteers and write stories for their hometown newspapers.

Ms. Kelly received a master's degree in business administration from George Washington University in 1983 and became an adjunct faculty member. She also worked as an account executive with Gray and Company Public Communications International and as vice president in the Washington office of the management consultancy Drake Beam Morin.

She returned to federal work as chief of public affairs for the Interior Department's Heritage Conservation and Recreation Service; in 1977, she went to the U.S. Commission on Civil Rights for a year.

Ms. Kelly wrote "Irish Wit & Wisdom" (1976) and two other books. In 2005, she organized the publication of "Tokyo Memoirs," which recounted the experience of expatriates in Japan from 1941 to 1955.

She served on the board of the International Student House in Washington and the Foreign Student Service Council. She volunteered for Recording for the Blind and Dyslexic and was a docent at American University's Katzen Arts Center. She was a member of Annunciation Catholic Church and Immaculate Conception Catholic Church, both in Washington.

Her first marriage to Howard Larson ended in divorce.

Survivors include her husband of 35 years, Thomas W. Kelly of Washington; four stepchildren, Thomas M. Kelly of Palo Alto, Calif., Kate Kelly of Montreal, Kerry Kelly Lane of Chennai, India, and Patrick W. Kelly of New York City; six grandchildren; and four great-grandchildren.



---
Links to Related Topics (Tags):

Headlines: September, 2008; Staff; Obituaries; Photography
---
When this story was posted in September 2008, this was on the front page of PCOL:






Peace Corps Online The Independent News Forum serving Returned Peace Corps Volunteers

---

Peace Corps Suspends Program in Bolivia
Turmoil began in Bolivia three weeks ago sparked by President Evo Morales' pledge to redistribute wealth from the east to the country's poorer highlands. Peace Corps has withdrawn all volunteers from the country because of "growing instability." Morales has thrown out US Ambassador Philip Goldberg accusing the American government of inciting the violence. This is not the first controversy surrounding Goldberg's tenure as US ambassador to Bolivia.

---




---

---

---






Read the stories and leave your comments.


---


Some postings on Peace Corps Online are provided to the individual members of this group without permission of the copyright owner for the non-profit purposes of criticism, comment, education, scholarship, and research under the "Fair Use" provisions of U.S. Government copyright laws and they may not be distributed further without permission of the copyright owner. Peace Corps Online does not vouch for the accuracy of the content of the postings, which is the sole responsibility of the copyright holder.

Story Source: Washington Post

This story has been posted in the following forums: : Headlines; Staff; Obituaries; Photography

PCOL42136
41