2008.12.17: December 17, 2008: Headlines: COS - Niger: Poetry: Awards: Times Online: Susan Rich's poem "Different Places To Pray," winner of the 2008 TLS Poetry Competition
---
Peace Corps Online: Directory: Niger: Peace Corps Niger : Peace Corps Niger: Newest Stories: 2008.12.17: December 17, 2008: Headlines: COS - Niger: Poetry: Awards: Times Online: Susan Rich wins 2008 TLS Poetry Competition for her poem "Different Places To Pray" : 2008.12.17: December 17, 2008: Headlines: COS - Niger: Poetry: Awards: Times Online: Susan Rich's poem "Different Places To Pray," winner of the 2008 TLS Poetry Competition
---
---
Susan Rich's poem "Different Places To Pray," winner of the 2008 TLS Poetry Competition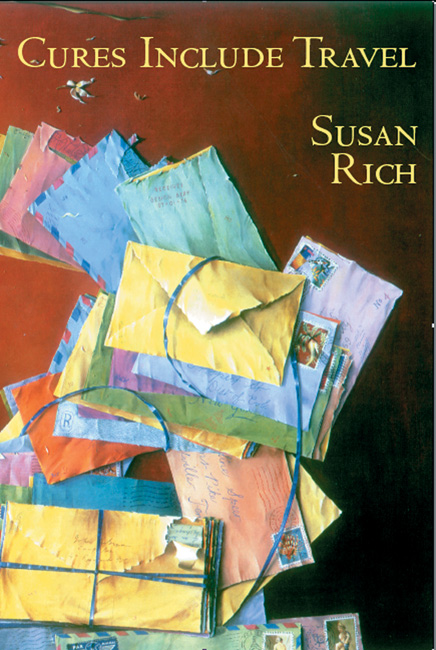 "circling the day; everywhere she goes she follows the ghost of her heart;
jettisons everything but the shepherd moon, the hopeless cause."

Susan Rich's poem "Different Places To Pray," winner of the 2008 TLS Poetry Competition


Different Places To Pray

by SUSAN RICH

Everywhere, everywhere she wrote; something is falling –
a ring of keys slips out of her pocket into the ravine below;

nickels and dimes and to do lists; duck feathers from a gold pillow.
Everywhere someone is losing a favorite sock or a clock stops

circling the day; everywhere she goes she follows the ghost of her heart;
jettisons everything but the shepherd moon, the hopeless cause.

This is the way a life unfolds: decoding messages from profiteroles,
the weight of mature plums in late autumn. She'd prefer a compass

rose, a star chart, text support messages delivered from the net,
even the local pet shop – as long as some god rolls away the gloss

and grime of our gutted days, our global positioning crimes.
Tell me, where do you go to pray – a river valley, a pastry tray?


---
Links to Related Topics (Tags):

Headlines: December, 2008; Peace Corps Niger; Directory of Niger RPCVs; Messages and Announcements for Niger RPCVs; Poetry; Awards
---
When this story was posted in December 2008, this was on the front page of PCOL:






Peace Corps Online The Independent News Forum serving Returned Peace Corps Volunteers




---




Director Ron Tschetter: The PCOL Interview
Peace Corps Director Ron Tschetter sat down for an in-depth interview to discuss the evacuation from Bolivia, political appointees at Peace Corps headquarters, the five year rule, the Peace Corps Foundation, the internet and the Peace Corps, how the transition is going, and what the prospects are for doubling the size of the Peace Corps by 2011. Read the interview and you are sure to learn something new about the Peace Corps. PCOL previously did an interview with Director Gaddi Vasquez.

---

---

---

---






Read the stories and leave your comments.


---


Some postings on Peace Corps Online are provided to the individual members of this group without permission of the copyright owner for the non-profit purposes of criticism, comment, education, scholarship, and research under the "Fair Use" provisions of U.S. Government copyright laws and they may not be distributed further without permission of the copyright owner. Peace Corps Online does not vouch for the accuracy of the content of the postings, which is the sole responsibility of the copyright holder.

Story Source: Times Online

This story has been posted in the following forums: : Headlines; COS - Niger; Poetry; Awards

PCOL42582
28