2010.10.20: October 20, 2010: An interview with Ehtiopia RPCV with Michael McCaskey, Chairman of the Chicago Bears
---
Peace Corps Online: Directory: Ethiopia: Peace Corps Ethiopia : Peace Corps Ethiopia: Newest Stories: 2010.10.20: October 20, 2010: An interview with Ehtiopia RPCV with Michael McCaskey, Chairman of the Chicago Bears
---
---
An interview with Ehtiopia RPCV with Michael McCaskey, Chairman of the Chicago Bears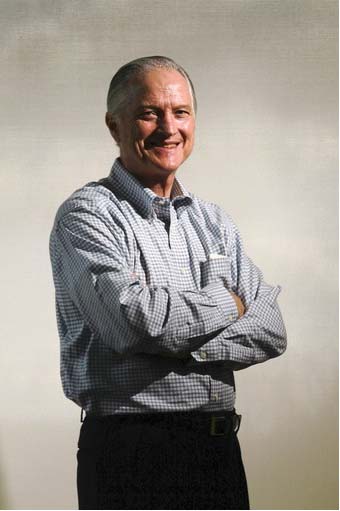 "My uncle Jimmy (McCaskey) came back from the Korean War with a 35mm camera he gave me. When I was going to go off to the Peace Corps, my parents gave me a very nice Pentax, which I put to very good use. (My interest) went in spurts until digital came along. I could hardly wait for digital cameras to get good enough to compete with film."

An interview with Ehtiopia RPCV with Michael McCaskey, Chairman of the Chicago Bears

Q&A with Michael McCaskey
Bears Chairman talks music, photography, football

Michael McCaskey (Chris Walker/Tribune / October 20, 2010)

Bears Chairman Michael McCaskey always has been something of a Renaissance man: high school chorister, college football player, business school professor, Peace Corps volunteer, NFL executive.

As he prepares for life after the Bears, which will begin when he steps down as chairman not long after his 67th birthday in December, McCaskey has begun to focus on two of his other interests: music and photography.

A Web site of his photographic work, covering sports and culture and travel, went online this week at michaelmccaskey.com. Sunday at 11 p.m. on WFMT-FM, he discusses his lifelong love of music on the syndicated show, "Mad About Music.''

We sat down Thursday in the Bronko Nagurski room at Bears headquarters in Lake Forest to discuss music, photography and, yes, a little football. At one point, after he mentioned a song I did not know, McCaskey ignored a scratchy throat and suddenly began singing its refrain in a fine tenor voice.

Is there any way your musical passion and understanding of how an orchestra works or how a string quartet works translates to football?

At a very high level, you can talk about teamwork and the necessity for members of the string quartet or orchestra to be working very tightly together to produce wonderful music in the same way that 11 men on the football team have to be very well coordinated if they are going to be really effective. But I think it is a stretch.

When Sir Georg Solti agreed to have the Chicago Symphony Orchestra and the symphony chorus perform "Bear Down, Chicago Bears'' as an encore in the three concerts the week before Super Bowl XX, what did that mean to you?

Here were two great Chicago traditions being united in a surprising way. One of the great symphony orchestras in the world, and there they are playing our fight song.

What did Henry Fogel (then CSO executive director) tell you about Solti's decision to play it?

He described Sir Georg's great reluctance because he knew nothing about sports and didn't want to be seen as doing something frivolous. That is what made it so unbelievable.

If you were going to have two or three pieces played at your funeral, what would they be?

A piece used at Cardinal (Joseph) Bernadin's funeral, which was elegiac and haunting, sad and hopeful all in the same piece. If it were somehow possible, I would love an altar full of singers doing my favorite gospel song, "Please Be Patient with Me.'' The third piece is played at a lot of funerals: "On Eagles Wings.''

(He began singing the refrain.)

Do you sing much now? Have you ever thought of joining a group?

If you say, "What are two or three of the things you regret not getting to?'' one would be to sing with a musical group.

That leads me to the question of what you will do when you step down as Bears chairman. Will music be involved?

I know for sure photography is going to be involved. And if I had my druthers, I would be singing in a group. My wife, Nancy, is studying French and is very interested in French culture, so we are looking forward to spending time in France, two months at a crack.

When did photography come into your life?

My uncle Jimmy (McCaskey) came back from the Korean War with a 35mm camera he gave me. When I was going to go off to the Peace Corps, my parents gave me a very nice Pentax, which I put to very good use. (My interest) went in spurts until digital came along. I could hardly wait for digital cameras to get good enough to compete with film.

What is your camera now?

A Nikon D3s, a wonderful camera for shooting sports.

What do you hope to do with photography and your Web site?

I would like to use it to tell compelling stories. I will make a trip back to Ethiopia and hope to tell a story about the Ethiopia I know that doesn't get covered in the media.

What have you learned about football by seeing it with a photographer's vision?

If you take a number of rapid shots of the battle that goes on between the offensive and defensive linemen, you get a whole new feel - different than video. When you get a single image and you see the effort and the power that goes into something that happens in a fraction of a second, it revealed to me in a new way what these athletes are trying to do, how difficult it is and how difficult the opponent across the line is making it.

Back to music: If you had to pick a piece of music to commemorate the '85 team, what would best express it?

It would have to be jazz or gospel. The players in a jazz ensemble have the ability to be so expressive individually, and we were expressive individually with "Samurai Mike" and "Danimal" and "Mongo" and the "Punky QB" and on and on. We were a jazz ensemble who played wonderful music together.

A particular piece? Maybe something by Stan Kenton like the "Concerto to End All Concertos.'' But you can pick anything where the horns go crazy, which is frequent in Kenton. Listen to that and think about the '85 Bears and the way we played football: loud, brassy, exciting, new.
---
Links to Related Topics (Tags):

Headlines: October, 2010; Peace Corps Ethiopia; Directory of Ethiopia RPCVs; Messages and Announcements for Ethiopia RPCVs; Sports; Business; Football
---
When this story was posted in December 2010, this was on the front page of PCOL:






Peace Corps Online The Independent News Forum serving Returned Peace Corps Volunteers




---

Support Independent Funding for the Third Goal
The Peace Corps has always neglected the third goal, allocating less than 1% of their resources to "bringing the world back home." Senator Dodd addressed this issue in the "Peace Corps for the 21st Century" bill passed by the US Senate and Peace Corps Director Ron Tschetter proposed a "Peace Corps Foundation" at no cost to the US government. Both are good approaches but the recent "Comprehensive Assessment Report" didn't address the issue of independent funding for the third goal at all.

---

---

---

Memo to Incoming Director Williams
PCOL has asked five prominent RPCVs and Staff to write a memo on the most important issues facing the Peace Corps today. Issues raised include the independence of the Peace Corps, political appointments at the agency, revitalizing the five-year rule, lowering the ET rate, empowering volunteers, removing financial barriers to service, increasing the agency's budget, reducing costs, and making the Peace Corps bureaucracy more efficient and responsive. Latest: Greetings from Director Williams

---






Read the stories and leave your comments.


---


Some postings on Peace Corps Online are provided to the individual members of this group without permission of the copyright owner for the non-profit purposes of criticism, comment, education, scholarship, and research under the "Fair Use" provisions of U.S. Government copyright laws and they may not be distributed further without permission of the copyright owner. Peace Corps Online does not vouch for the accuracy of the content of the postings, which is the sole responsibility of the copyright holder.

Story Source: WSBT

This story has been posted in the following forums: : Headlines; COS - Ethiopia; Sports; Business; Football

PCOL46003
33