2010.06.28: June 28, 2010: Obituary for Pakistan RPCV William C. Abbe
---
Peace Corps Online: Directory: Pakistan: Peace Corps Pakistan : Peace Corps Pakistan: Newest Stories: 2010.06.28: June 28, 2010: Obituary for Pakistan RPCV William C. Abbe
---
---
Obituary for Pakistan RPCV William C. Abbe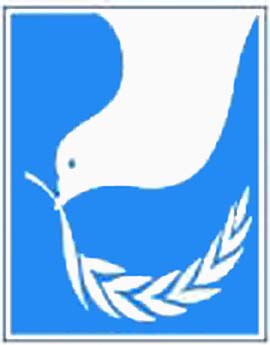 With the Peace Corps in Pakistan, Abbe had poured concrete while helping the Pakistanis build schools and that experience led to his creation, with Louis Kingscott, of the Conceptual Creative Sculpture Division of Kingscott Associates.

Obituary for Pakistan RPCV William C. Abbe

Architect William C. Abbe had passion for historic structures

Published: Monday, June 28, 2010, 8:58 AM Updated: Monday, June 28, 2010, 9:02 AM

Dave Person | Special to the Kalamazoo

NOVI - Whether it was supporting the students and staff of the Parchment schools, which his son attended, or helping a struggling young comedian, William C. Abbe made it his business to help others.

"He was a very giving, caring man," Kathy Brand said of Abbe, whose son, William J. Abbe, attended school and was close friends with Brand's daughter, Courtney.

Abbe, 69, an architect with a passion for restoring historic structures, died of cancer June 16.




He had been a resident of Novi since moving from Kalamazoo in 2001 and, as an employee of SmithGroup in Detroit, was field architect a few years later for the construction of Ford Field, where the Detroit Lions play football, his son said.

"His pride and joy was architecture and buildings," William J. Abbe said of his father. "He loved Frank Lloyd Wright. Everything he built and designed had a little Frank Lloyd Wright in it."

In Kalamazoo, Abbe was the architect for the restoration of the Columbia Hotel at Pitcher Street and East Kalamazoo Avenue into the Columbia Plaza in the 1980s, and also owned and restored the former Whistle Stop restaurant across Pitcher Street from the Columbia in the late 1990s.

That building, which has undergone a subsequent face lift by architect Jon Stryker and now houses the Arcus Foundation, was restored as a nightclub and reception hall under Abbe, and was the place that actor and comedian Skyler Stone got his start.

Stone, a former Portage resident who now lives in California, said he wanted so badly to have a chance to take the stage at Abbe's Whistle Stop Comedy Club that he told Abbe he had previous experience as a comedian, when he actually had none.

"He knew when I got on stage that I didn't have the experience I said I had," Stone said. "But he didn't say anything."

Instead he put his hand on Stone's shoulder in a way that told Stone, without words, "You've got something; keep going," Stone said.

"He took me seriously when no one else would," said Stone, who now performs in movies and on television.

Brand and Stone both said Abbe and his wife, Mary Jo, who survives, worked in tandem, and had the same passion for Kalamazoo and its residents.

"If there was a need (in the schools or in the community), a financial need, (or) a need for anything, the Abbes would step up and take care of it," Brand said.

A graduate of Bay City High School with a degree from Lawrence Institute of Technology, Abbe came to Kalamazoo in 1973 to work as an architectural project designer for Kingscott Associates Inc.

With the Peace Corps in Pakistan, Abbe had poured concrete while helping the Pakistanis build schools and that experience led to his creation, with Louis Kingscott, of the Conceptual Creative Sculpture Division of Kingscott Associates.

In 1978, Abbe joined Gove Associates, and later owned his own company, WCA Design Build, for many years.

Before the Americans With Disabilities Act went into effect in 1992, Abbe started a business called ADA Group Inc., which determined where and how facilities were in noncompliance with the law and developed plans that would put them in compliance.

In addition to his wife of 34 years and his son, both of whom live in Novi, Abbe is survived by a sister, Rosemarie Abbe, and brothers and sisters-in-law, Robert and Nancy Abbe and Daniel and Sue Abbe, all of Bay City.

A family memorial service will be held at a later date in Bay City. O'Brien / Sullivan Funeral Home in Novi is handling arrangements.



---
Links to Related Topics (Tags):

Headlines: June, 2010; Peace Corps Pakistan; Directory of Pakistan RPCVs; Messages and Announcements for Pakistan RPCVs; Obituaries; Architecture
---
When this story was posted in January 2011, this was on the front page of PCOL:






Peace Corps Online The Independent News Forum serving Returned Peace Corps Volunteers




---

Support Independent Funding for the Third Goal
The Peace Corps has always neglected the third goal, allocating less than 1% of their resources to "bringing the world back home." Senator Dodd addressed this issue in the "Peace Corps for the 21st Century" bill passed by the US Senate and Peace Corps Director Ron Tschetter proposed a "Peace Corps Foundation" at no cost to the US government. Both are good approaches but the recent "Comprehensive Assessment Report" didn't address the issue of independent funding for the third goal at all.

---

---

---

Memo to Incoming Director Williams
PCOL has asked five prominent RPCVs and Staff to write a memo on the most important issues facing the Peace Corps today. Issues raised include the independence of the Peace Corps, political appointments at the agency, revitalizing the five-year rule, lowering the ET rate, empowering volunteers, removing financial barriers to service, increasing the agency's budget, reducing costs, and making the Peace Corps bureaucracy more efficient and responsive. Latest: Greetings from Director Williams

---






Read the stories and leave your comments.


---


Some postings on Peace Corps Online are provided to the individual members of this group without permission of the copyright owner for the non-profit purposes of criticism, comment, education, scholarship, and research under the "Fair Use" provisions of U.S. Government copyright laws and they may not be distributed further without permission of the copyright owner. Peace Corps Online does not vouch for the accuracy of the content of the postings, which is the sole responsibility of the copyright holder.

Story Source: Michigan Live

This story has been posted in the following forums: : Headlines; COS - Pakistan; Obituaries; Architecture

PCOL45793
91