2011.12.17: December 17, 2011: Obituary for Nigeria RPCV Margery (Michelmore) Heffron
---
Peace Corps Online: Directory: Nigeria: Peace Corps Nigeria : Peace Corps Nigeria: Newest Stories: 2011.12.17: December 17, 2011: Margery Michelmore Heffron unknowingly created an international incident as a Peace Corps Volunteer in Nigeria in 1961 : 2011.12.17: December 17, 2011: Obituary for Nigeria RPCV Margery (Michelmore) Heffron
---
---
Obituary for Nigeria RPCV Margery (Michelmore) Heffron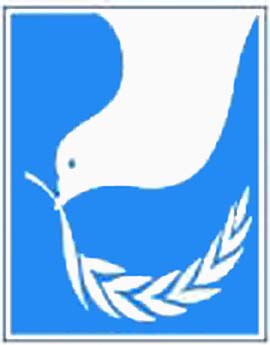 During Peace Corps training at the University of Ibadan in Nigeria, Michelmore (she was not yet married) wrote a postcard to a friend back home that noted the country's "squalor and absolutely primitive living conditions." Before the postcard was mailed it was found by a Nigerian student who, offended by its contents, proceeded to distribute copies of it all over campus. Crowds gathered; riots ensued. Peace Corps staff, fearing for Michelmore's safety, whisked her out of the country. But the Associated Press had already picked up the story, and it became front-page news around the world. In twenty-first-century parlance, the postcard had gone viral. "I finally went to the fortieth reunion of Nigeria I ten years ago. It was just so warm and welcoming. That healed a lot of the pain I've always felt about the whole thing."

Obituary for Nigeria RPCV Margery (Michelmore) Heffron

Margery M. Heffron

EXETER - Margery M. Heffron, 73, died of cancer Friday, Dec. 9, 2011, at her home.

She was a native of Foxboro, Mass., and graduated from Smith College. She earned her master of arts degree from Columbia University.

Mrs. Heffron was associate director for media relations at the Harvard University News Office, 1981-89, and associate vice president for university relations at Binghamton University (SUNY), 1989-95. She had lived in Exeter for the last 12 years where she continued to work as a freelance writer and editor.




Caption: Margery Michelmore in white shirt, at Peace Corps training camp.

Until her death, she was at work on a biography of Louisa Catherine Adams, wife of the sixth U.S. president.

She is survived by her husband of 49 years, Frank H. Heffron; one daughter and her husband, Anne Heffron and Chris Sigler of Palo Alto, Calif.; two sons and one daughter-in-law, John Heffron of Providence, R.I., and Samuel and Ashley Heffron of Kittery Point, Maine; three grandchildren, Keats Iwanaga of Los Gatos and Palo Alto, Calif., and William and Phineas Heffron of Kittery Point; one sister, Mary Ackerman Hayes of Keene; and two brothers, John H. Michelmore of Foxboro and David L. Michelmore of Pittsburgh, Penn.

SERVICES: Services will be held Saturday, Dec. 17, at 11 a.m. in Christ Church Episcopal, 43 Pine St., Exeter.

Memorial donations may be made to the Exeter Public Library or to Smith College for the Class of 1960 Memorial Fund.


---
Links to Related Topics (Tags):

Headlines: December, 2011; Peace Corps Nigeria; Directory of Nigeria RPCVs; Messages and Announcements for Nigeria RPCVs; Obituaries
---
When this story was posted in December 2011, this was on the front page of PCOL:






Peace Corps Online The Independent News Forum serving Returned Peace Corps Volunteers




---

---

---

---

---

Peace Corps: The Next Fifty Years
As we move into the Peace Corps' second fifty years, what single improvement would most benefit the mission of the Peace Corps? Read our op-ed about the creation of a private charitable non-profit corporation, independent of the US government, whose focus would be to provide support and funding for third goal activities. Returned Volunteers need President Obama to support the enabling legislation, already written and vetted, to create the Peace Corps Foundation. RPCVs will do the rest.

---

How Volunteers Remember Sarge
As the Peace Corps' Founding Director Sargent Shriver laid the foundations for the most lasting accomplishment of the Kennedy presidency. Shriver spoke to returned volunteers at the Peace Vigil at Lincoln Memorial in September, 2001 for the Peace Corps 40th. "The challenge I believe is simple - simple to express but difficult to fulfill. That challenge is expressed in these words: PCV's - stay as you are. Be servants of peace. Work at home as you have worked abroad. Humbly, persistently, intelligently. Weep with those who are sorrowful, Care for those who are sick. Serve your wives, serve your husbands, serve your families, serve your neighbors, serve your cities, serve the poor, join others who also serve," said Shriver. "Serve, Serve, Serve. That's the answer, that's the objective, that's the challenge."

---

---






Read the stories and leave your comments.


---


Some postings on Peace Corps Online are provided to the individual members of this group without permission of the copyright owner for the non-profit purposes of criticism, comment, education, scholarship, and research under the "Fair Use" provisions of U.S. Government copyright laws and they may not be distributed further without permission of the copyright owner. Peace Corps Online does not vouch for the accuracy of the content of the postings, which is the sole responsibility of the copyright holder.

Story Source: Seacoastonline

This story has been posted in the following forums: : Headlines; COS - Nigeria; Obituaries

PCOL47551
31