2009.06.15: June 15, 2009: Headlines: Holidays: Father's Day: Fathers: Peace Corps Press Release: Peace Corps Celebrates Fathers by Honoring Legacies of Volunteerism
---
Peace Corps Online: Peace Corps News: Library: Peace Corps: Fathers: Peace Corps: Fathers: Newest Stories: 2009.06.15: June 15, 2009: Headlines: Holidays: Father's Day: Fathers: Peace Corps Press Release: Peace Corps Celebrates Fathers by Honoring Legacies of Volunteerism
---
---
Peace Corps Celebrates Fathers by Honoring Legacies of Volunteerism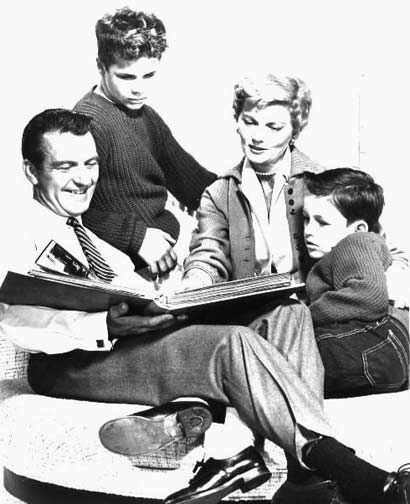 "The words that a father speaks to his children in the privacy of home are not heard by the world, but, as in whispering galleries, they are clearly heard at the end, and by posterity." - Jean Paul Richter

Peace Corps Celebrates Fathers by Honoring Legacies of Volunteerism

Peace Corps Celebrates Fathers by Honoring Legacies of Volunteerism

WASHINGTON, D.C., June 15, 2009 - This Father's Day, the Peace Corps is recognizing all fathers who have supported their Peace Corps Volunteer sons and daughters, and is highlighting returned Peace Corps Volunteer fathers who, through their service, inspired their own children to join the Peace Corps.

One father, Robert Raymond, a returned Peace Corps Volunteer who served in Samoa from 1973-1975, says, "It's a bittersweet feeling to see my independent-minded daughter embarking on her Peace Corps odyssey. I'm sad to have her so far away and anxious about the challenges and struggles she will face but happy that she has chosen to volunteer and help others and that she, like me, will know the magic of immersing oneself in another culture in a strange and remote land."

Vanessa Raymond, a Peace Corps Volunteer who recently left for Bulgaria on May 20, says that she is very proud of her father. "I've been hearing about the Peace Corps since I was born. My father had just graduated with an architecture degree when he joined the Peace Corps. Iím really proud of him because he went in a different era when Peace Corps was only 10 years old. At this point in my life, everything is global and Iíve traveled the world but my dad hadn't at that point. He saw things he never would have imagined. I am honored to be able to start a legacy."

Heather Pack is a youth development Peace Corps Volunteer in Peru who was also inspired to follow in her fatherís footsteps. Her father, Theodore Pack, taught English literature at a government boarding school in Malaysia from 1970-1972. Said Theodore Park, "It was the most exciting thing I did, and she must've heard my stories a couple hundred times here and there from slide shows shown to dinner guests, and sharing it in her classes."

Heather Pack says her father was a source of inspiration: "My father always talked about his Peace Corps service while I was growing up. My favorite treat as a child was watching his Peace Corps slides after dinner when we had company over. I was mesmerized by the different looking people, clothes, foods, and ways of living. It was all so exotic and beautiful to me. It instilled in me a desire to travel the world and learn about other cultures. Peace Corps was always something I knew I wanted to do, thanks to my father's influence. It was a life-changing experience for him, as it has been for me."

Adrienne Scherger's father, David Benson, had a profound impact on her decision to become a Volunteer. Benson was a former community development Peace Corps Volunteer in India from 1963-1965. "To my father, the Peace Corps represented an adventure of depth, and the stories he told of his adventures in India were fascinating to me as a kid. Peace Corps, to my dad, was a means to an interesting life, and it became a rite of passage for me. There was never a time in my life when I didn't assume Iíd join Peace Corps when I could, and my father's stories were a seminal influence. When I went to Nepal in September of 1992, almost exactly 29 years after my father went to India, I felt that I'd arrived. My project was TEFL, and my village was in the mountains, not the desert, but I suddenly had this major commonality with my dad. That shared experience made us even closer. Peace Corps changed my father's life. He became a development worker and spent his career in Africa with USAID. It changed my life too, in different ways, and I thank my father for being such an inspiration to me, for giving me the courage to jump into that unknown with nothing but a burning curiosity, a sense of adventure, and a desire to serve."



---
Links to Related Topics (Tags):

Headlines: June, 2009; Holidays; Fathers
---
When this story was posted in June 2009, this was on the front page of PCOL:






Peace Corps Online The Independent News Forum serving Returned Peace Corps Volunteers




---

Join Us Mr. President!
"We will double the size of the Peace Corps by its 50th anniversary in 2011. And we'll reach out to other nations to engage their young people in similar programs, so that we work side by side to take on the common challenges that confront all humanity," said Barack Obama during his campaign.

Read how RPCV's rallied and and marched to the White House to support a bold new Peace Corps for a new age.

---

---

---

Director Ron Tschetter: The PCOL Interview
Peace Corps Director Ron Tschetter sat down for an in-depth interview to discuss the evacuation from Bolivia, political appointees at Peace Corps headquarters, the five year rule, the Peace Corps Foundation, the internet and the Peace Corps, how the transition is going, and what the prospects are for doubling the size of the Peace Corps by 2011. Read the interview and you are sure to learn something new about the Peace Corps. PCOL previously did an interview with Director Gaddi Vasquez.






Read the stories and leave your comments.


---


Some postings on Peace Corps Online are provided to the individual members of this group without permission of the copyright owner for the non-profit purposes of criticism, comment, education, scholarship, and research under the "Fair Use" provisions of U.S. Government copyright laws and they may not be distributed further without permission of the copyright owner. Peace Corps Online does not vouch for the accuracy of the content of the postings, which is the sole responsibility of the copyright holder.

Story Source: Peace Corps Press Release

This story has been posted in the following forums: : Headlines; Holidays; Father's Day; Fathers

PCOL44155
15